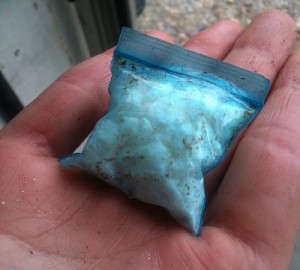 By recreational drugs, I mean everything from pot to crystal meth and heroin.
They are all readily available on most streets in the US (but at far-above free market prices despite being free of sales taxes) and are widely popular. I find it difficult, from a libertarian point of view, to make a continuing argument for our Federal ongoing, attempted but failed prohibition. If some people want to live in a haze for a few hours - or all the time, why not (as long as I do not have to support them)?
In a free country, having things be legal does not mean that you condone them morally, spiritually, or in any other way. Adultery is not illegal, and neither is devil-worship nor alcohol abuse. Recreational drugs used to be legal in the US, and I doubt there were more social problems with them back then. Maybe less, because when they were not illegal they were cheap. Are any of our readers old enough to remember when there was cocaine in Coke?
Funnily enough, now a Large Coke without coke is illegal in New York. Crazy world in which it is easier to buy cocaine in front of the minimart than it is to buy a Big Gulp inside.

What's your opinion?
Just don't make the argument that "It's bad for people." That will not fly, because driving is dangerous too. So is mountain-climbing.
Please review the debate in comments before commenting. Pretty good debate.