An annual re-post, but re-posted again because we seemed to help a number of people with this: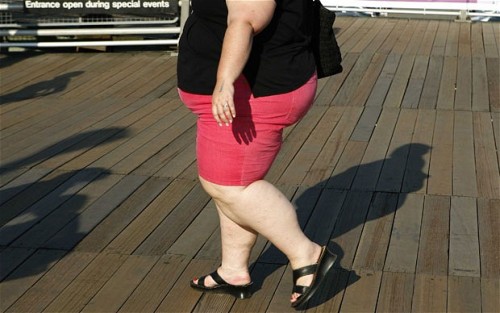 Forget the "Obesity Crisis." That's a crock. Abundant, good food is a blessing and a rarity in human history so it is a great privilege and luxury to be overweight. It certainly is true that, when tasty food is cheap, people will eat a lot of it and their bodies will kindly store what they don't need to survive today, to the detriment of our knees, hips, appearance, comfort, and general vigor. Trouble is, we won't need that storage tomorrow - or ever. It's like hoarding.
We can all be as fat or fit as we wish to be. It's a free country, and being fat (but not obese) isn't terrible for your health unless you are diabetic or want to be able to get around energetically. But don't listen to the Dieticians and Nutritionists. They will want you to get in shape slowly and in a "sustainable" way. In your heart, you know that will never happen. If you are bothering to read this, you just want to get in shape as quickly as you can without liposuction or use of the vomitorium.
Eliminating carbs reduces or eliminates carb craving in most overweight people over several weeks.
This can be a one- to three-month program as desired. Maintenance is another topic.
Details below -
---
1. Our basic exercise plan is simple. Assuming you do not do physical labor 8-10 hours/day, our minimum is simply 30-50 minutes of any form of vigorous aerobics per day. Intensity to maximum tolerated, whatever that may be for your fitness level. Have to get the body wakened and moving. Ordinary mall-walking doesn't count unless you are frail elderly, nor do sexual encounters count regardless of how athletic they may be.
2. Here's the simple diet plan: Almost Zero Carbs:
- Go easy on the volume. 2 meals/day, plus a small lunchtime snack if you cannot tolerate midday deprivation (eg two shrimp, or one slice of meat, or a hard-boiled egg, a pickle, and salad at the most). If you feel hungry between meals, do something interesting or useful instead and the craving will pass in a few minutes.
- Any sort of grilled, stewed, or baked meat you want. Steak, shellfish, lobster, anything. Fatty fish (salmon, tuna, Bluefish, etc) are fine. Sauces for them are fine, too. Your dinner will be meat and low-carb vegetables and/or salad.
- Eggs are good, and so are bacon and sausage
- All the low-carb vegetables and greens you want (thus no beans of any sort, no peas, no corn, and no root vegetables at all - including no carrots or beets. Minimize the onions. No winter squash. Summer squash is fine, as is asparagus, tomato, string beans, broccoli, spinach, peppers, cabbage, brussel sprouts. Tofu is fine too.)
- Oil and vinegar dressing is fine. Butter is fine.
- No cereals or grains in any form
- No nuts
- No milk or dairy (including no yoghurt), beer, or sugared soft drinks. Coffee and tea, wine and cocktails are ok.
- Essentially no fruit. Fruit is just flavored sugar, warm popsicles. Nothing healthy about fruit. Three strawberries, or 1/4 of an apple, or a handful of blueberries daily. No more than that.
- Obviously, no rice, pasta, potato, bread, grits, polenta, pastry, sweets, sugar, or desserts
- a sugar-free Gatorade or two if you sweat a lot
---
Remember that feeling hungry is a feeling, not a fact. Unless you are underweight, a "hunger" for carbs is lying to you. It doesn't signal that you need food, it's just a signal of gluttony and an over-focusing on food as life satisfaction.
If you cheat once on the diet, you will reset the program back by several days or a week. If you are a slacker with the exercise, you will greatly slow your progress and your sense of well-being. It's really not worth it for a momentary pleasure. You are training your body to make the extra effort required to burn your disgusting fat, so why un-train it? Your body thinks of your body fat as precious money in the bank, saved up for the next famine, but for you it's just a load of unpleasant lard and as useless and burdensome as gold ingots on a desert island.
The simple fact is that carbs stimulate insulin secretion, and insulin commands your body to store calories in the form of fat. Proteins and fats do not stimulate insulin. This is why calorie-counting doesn't work very well for weight loss, and why basic thermodynamics do not apply to physiology.
In a few weeks, your stomach itself will shrink and you will be more easily satisfied by a modest meal. Once you have gotten to your target weight and raised the level or duration of your aerobics, you can add 1/2 cup of oatmeal (no milk) daily and 5 or 6 almonds or walnuts per day.
You will lose 1/2 to 1 lb per day on this plan if you make no exceptions - or your money back.
Again - maintenance is a separate topic for another blog post - but you have to get yourself where you want to be first.
Let's be grateful that we live in a time and place where fitness can be a significant concern. It's a blessing to have that sort of problem.