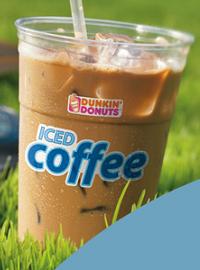 The Insanely Eventful Life of Grateful Dead Lyricist John Perry Barlow - A posthumous memoir from a mutant genius
NASA glaciologist Jay Zwally puts the hammer down: 'Antarctica is gaining ice'
Is he allowed to say that?
The Arrogant Ignorance of the 'Well-Educated'
When we grew up, We Didn't have this Green Thing
Shocking number of Americans have sex at work
These Harvard kids got the lesson of their life in the Heartland
A Bloody Fraud. Review: 'Bad Blood: Secrets and Lies in a Silicon Valley Startup,' by John Carreyrou
Boston Globe: Break Up Google for Internet Search Monopoly
Target Corporation Pushes LGBT for Kids
This Father's Day, More Than a Quarter of Kids Have Absentee Fathers
Father's Day: Leftists Outraged by Donald Trump Jr. Loving on His Children
HARVARD HOSPITAL TAKES DOWN PORTRAIT OF "FATHER OF NEUROSURGERY"
Somali Gang Drives by Maine Park and Shoots Park-Goers with Pellet Guns – Then Beats a Young Father to Death
Why do Somalis love Maine? It's not the lobsters
THE TRUTH ABOUT SEPARATING KIDS AT THE BORDER
22 People Shot In New Jersey, Doesn't Fit Media Narrative so ¯_(ツ)/¯
As Labor Shortage Worsens, Small Businesses Are "Recruiting In The County Jail"
Dershowitz: THE FINAL NAIL IN THE ACLU'S COFFIN - The ACLU's move from the neutral protector of civil liberties to a partisan advocate of hard-left politics is both a symptom and consequence of it's changes.
Trump Plays Poker Like a Riverboat Pro
Donald Trump is delivering on his promises and voters are noticing
FBI Employees' Texts Reveals an Astonishing Level of Elitism and Scorn for Everyday Americans
That's Washington for you. They look down on us - but they are our employees.
Justice Leadership Is Not Coming Clean
'WE'RE GETTING CLOSE': NUNES SAYS IMPEACHMENT IS ON THE TABLE FOR ROD ROSENSTEIN
Comey's FBI Was Protecting The Legitimacy Of The Presumed Clinton Presidency - James Comey and the FBI decided to come clean on Anthony Weiner's laptop because they thought they were protecting a Hillary Clinton presidency.
That's not their job
Second FBI Informant Tried To Entrap Trump Campaign With $2 Million Offer For Hillary Dirt: Roger Stone
They were determined to take Trump down. Not my America
FiVE ANTI-TRUMP FBI OFFICIALS REFERRED FOR DISCIPLINARY ACTION OVER PRIVATE MESSAGES
McCarthy: Problems at the Justice Department and FBI Are Serious
THE DEEP STATE AND TYRANNY - The deeper dangers that the FBI IG report reflects.
"They Should Know We Are No Longer Part of This" – Italy Bars Two More Immigrant Ships from Ports
"Things Will Get Ugly" – South African Political Leader Threatens War if White-Owned Land Not Returned to Black People
Things are already ugly there