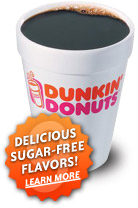 Boy Does Something Special With $20 He Finds In A Parking Lot
Ancient hook-ups with Neanderthals left lasting effects on our health
Tattoo takeover: Three in ten Americans have tattoos, and most don't stop at just one
How the progressive left intends to use the courts to harass those who don't agree with them on the climate
ADVICE FOR PARENTS OF SMALL CHILDREN: Don't Be Afraid Of Dirt.
Flint's Not the Only City with a Water Problem
Soon, West Virginians will have the right to work

Gary Kaltbaum: Janet Yellen 'Just Doesn't Have a Clue'
People Over 50 Carrying More Debt Than in the Past
Welcome To Obama's Recovery: Carrier Moving 1400 Jobs To Mexico
Progressive Rutgers Students Protest Milo Yiannopoulos by Smearing Themselves With Fake Blood
Campus Lefties: Bullies With a Cause
Liberal intolerance is on the rise on America's college campuses
Obama: Muslims are more equal than Christians in America
Had someone like Darrell Issa run a hedge fund out of the Cayman
Islands, I suspect the media interest in this case would have been
significantly more pressing.
DNC rolls back Obama ban on contributions from federal lobbyists
Bruised Marco Rubio Gets Personal and Aggressive
The Unexpected Breadth of Donald Trump's Appeal - In New Hampshire, he won working class men without college diplomas—and most every other demographic group.
Apparently we should get on a boat and leave America ASAP
Why the Western Sahara Matters
Russia keeps bombing despite Syria truce; Assad vows to fight on