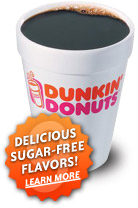 There's a big world out there. Maggie's Farm hangs out in a comfy little corner of the "blogosphere." Of course, hard-core porn is the biggest biz by far on these internets, but we are accustomed to thinking of an Instalanche or a Powerline link as BIG. And a FARK link as very big. But Digg, whose link is below each of our posts (please click our Digg link if something might be of general interest), has true global power. Digg has exposed us to more than a month's worth of potential readers in 24 hrs. We hope some of 'em will stick around.
And, since I am on the subject of ye olde blogge, please, readers - don't be shy. Post a reaction or an opinion. We know that you are all busy, but we like to hear reactions, and you do not need to sign in or any of that annoying nonsense because we have a potent spam-stopper which sometimes stops even us.
You be the pundit. What do you think about those primaries? Leave thoughts in comments.
Bring on the Bronze Age. Tim Blair
The nerve center of these internets. A big tangle of wires.
Osama's Country Camps
Who says Islam can't be changed? Blackfive
Gary Gygax died.
Perpetual adolescence at Rolling Stone
NY Times fooled again. Volokh. Because they want to believe.
Is shyness an illness?
Want to see Liberal Fascism? Read this and follow the links.
More problems at Citigroup. Is it a buy at $15-16?