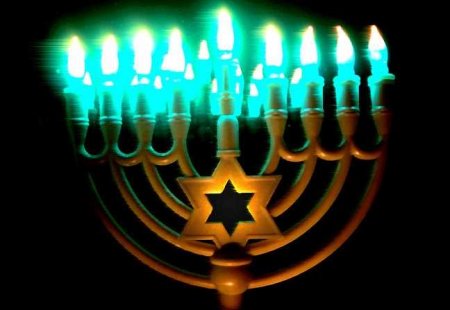 A Happy Hannukah to our Jewish readers. (FYI: How to spell Hannukah and other info re this holiday)
I don't know why he included the bit about tomato sauce, but his list of Thanksgiving myths is good.
If abortion is murder, who should be punished - and how? Reisman
I do not want to vote for people with charisma. Asst. Village Idiot
Yale thinks they need more diversity programs. Sheesh. Educated fools? John Leo, via Insty
Another reason American medical care is expensive: too many CAT scans. But why? Dr. Bob. The next time your Doc suggests a test, ask him or her whether it's a pure CYA for the malpractice lawyers, or truly necessary. They will tell you. You can refuse to do it.
Time for a PC re-write of God Save the Queen. Of course. One must distort your precious and time-honored culture the immigrants want come to, to...please them? Wha? If they don't want to join the culture, why do they come? Just for the money? If so, and they don't want to get on board with the culture, then the hell with them.
Offending people is bad manners, but Free Speech. Betsy. Offend at will, if you wish.
So much for Iraq as a big campaign issue. We told ya so, last winter. Nobody was asleep at the switch in the White House.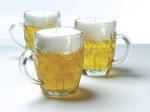 How the Brit Nanny State thinks (and lies) to their "children" adult citizens, from Devil's Advocate:
I have come to the conclusion that the only way to get through modern life is to assume that everything we are told by any public body is either wrong or a lie. Take the 'safe drinking' recommendations that have been in place for many years – 21 units a week for men, 14 for women – but are now deemed to be too high.

Writing in the Daily Mail this week, Michael Hanlon describes how he interviewed an eminent cardiologist who had been involved with drawing up the alcohol guidelines: "He said 'Well, most of us thought that for most men, say, a bottle of wine a day wouldn't do any harm. But that seemed excessive, so we cut it down to 40 units a week. That meant we were saying that it was OK for men to drink two or three pints a night. Medically, that may have been so, but that would be sending out the wrong message in terms of drinking and driving. So we halved it.'"

So there you go. Completely arbitrary and based more on what the Powers That Be think the public might accept rather than on any medical reasoning. And these are the old figures, not the ones blamed this week for an alleged epidemic of liver disease as the Nanny State - as I always said it would - redeploys its Smoke Police against the demon drink.

Cheers. Mine's a double.