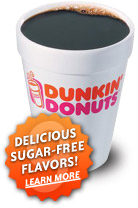 Solar storms have dramatically increased this year.
I blame climate change
Early Apes Lived on Savannahs, Not in Forests. Two new studies suggest that 21 million years ago African primates frequented edge habitat and fed on leaves
Scientific American is Now the Bud Light of Science Journals
Plastic Recycling Now Contributing to Microplastics Pollution Mania
Nebraska Becomes 18th State To Ban Transgender Surgeries On Children…
What Banks Do
Leftist Cancellation is the New Rite of Passage
Trump's 'Hush Payment' Trial to Begin Months Before 2024 Presidential Election
Why my GOP competitors should take my lead and visit America's inner cities: Ramaswamy
Joe Biden Keeps Lying That His Son Died in Iraq. In fact, he lies about an assortment of his dead relatives.
Contrary To Popular Myth, Brexit Was Not A Bad Decision And Did Not Fail
Scotland moves toward removing trial by jury
The Ukraine War Was Provoked - & Why That Matters To Achieve Peace