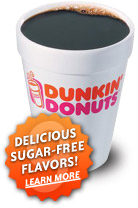 Federer the Great - The legendary champion, the best ambassador tennis has ever had, elevated the sport to an art.
A Dance to the Music of Time - The life of pioneering choreographer Martha Graham
'Ultra-Processed' Food: The Nutrition Myth That Won't Die
Potty training: The transgender movement wants to change your bathroom habits
Gisele Bundchen, Homewrecker
The (New) King's Speech: He Got The Job Done
The 17th was Constitution Day in the US
Blue cities collapsing
US Appeals Court Rejects Big Tech's Right to Regulate Online Speech
Watch Jordan Peterson Light up Twitter CEO Over Account Ban: I'm Your Monster, Sir
John Durham's final act: exposing the FBI
Biden Pressuring FBI To Fabricate "Extremist" And "White Supremacist" Cases….
The Martha's Vineyard's meltdown illustrates the efficacy of a few of Saul Alinsky's Rules For Radicals.
Amid border surge, Biden admin plans to send migrants to cities deeper inside U.S., starting with L.A., say internal documents
Venezuela Empties Prisons, Sends Violent Criminals to U.S. Border, Says DHS Report
7 More Buses Full of Illegal Aliens Heading to New York City Left El Paso Yesterday
San Francisco Building $95M School Despite Fewer Students
Bill Maher: A unified theory of wokeness
Next Italian PM Georgia Meloni: "The Leftists who Call us Fascists Used to be Bolshevists"
Hungary Can No Longer Be Considered A Full Democracy, Claim EU Lawmakers In Latest Attack On Orbán's Conservative Government