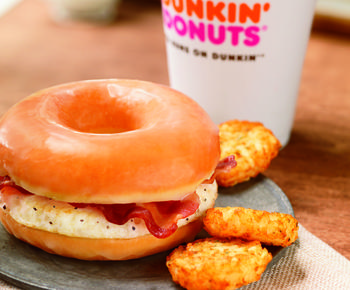 College group recommends avoiding 'Mr. and Mrs.' — suggests 'Mx.' instead
Facing Historic Lawsuits, Purdue Pharma Considers Bankruptcy
Why Social Justice Is Killing Synagogues and Churches - Data suggests that the more a religious movement is concerned with progressive causes, the more likely it is to rapidly lose members
Nobody goes to church to be preached about politics
UC-Berkeley says it will take "very specific actions" to support free speech on campus. The statement comes after President Donald Trump said he plans to sign an executive order tying federal funds to free speech.
Lurid new details in $60 million sex harassment lawsuit against Columbia University
I Thought I Could Be A Christian And Constitutionalist At Yale Law School. I Was Wrong
Impressive fellow
ISIS Bride Who Wants To Return To U.S. Is Asked About Her Tweet Urging People To Slaughter Americans "...it was an ideology that really was just a phase."
Yeah, this looks like a border crisis
NY Times Blames Border Patrol For Illegals Showing Up With All Sorts Of Medical Problems
Scott Adams Talking to Dr. Shiva About Climate Change:



Multi-dimensional problems can't be reduced to a single variable like CO2
People don't understand math and physics, they're being bamboozled
CO2 doubled already, temp should be up 4 degrees, per models
The models are NOT supported by the data
Actual temperature increase has only been half degree
Scientists are keeping quiet about climate change model problems
Climate change is BS, the data confirming BS is overwhelming
Grant money ONLY exists for those who believe and promote the climate change hoax



Why Would ANY Conservative, Republican or Business Owner EVER Move to Communist New York State?
Ocasio-Cortez's Mom Moves to Florida – Raves About Low Taxes — Bashes Communist New York State's Outrageous Tax Burden
Ocasio-Cortez Regrets Costing NYC 25,000 Amazon Jobs As CoS Backpedals
Jersey gov's deadly demand for new taxes
Via The Atlantic:



[T]he most politically intolerant county in America appears to be Suffolk County, Massachusetts, which includes the city of Boston. In this part of the country, nine out of every 10 couples appear to share the same partisan leaning, according to the voter-file data. Eight out of every 10 neighborhoods are politically homogeneous. This means that people in Boston may have fewer "cross-cutting relationships," as researchers put it. It is a very urban county with a relatively high education level. All these things tend to correlate with partisan prejudice.



So many big ideas: First 'Medicare for All,' then 'Green New Deal,' and now 'Glass-Steagall for Tech'
Entertainer in Chief: President Trump's CPAC speech was spontaneous and endearing, and the media scolds hated it.
Q-Poll: Trump Committed Crime Before Election, Most Say
What crime?
Whether you call it impeachment or pre-impeachment, the Trump accountability era is here
VDH: THE CASE FOR TRUMP
Will John Bolton Bring on Armageddon—Or Stave It Off?
China Update: The "Reasonably Enlightened Autocrats" At Work