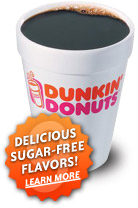 Yale University Newspaper Editor Urges Students to Spy on White Male Classmates to Be Able to Ruin Their Careers in the Future
Pennsylvania College Paper Runs Racist Op-Ed Saying White Boys Shouldn't Be Allowed to Speak During Class
The Climate Scare: Ever More Shrill, Ever Less Serious
Delingpole: Green New Deal Is a Revamped Communist Manifesto
Related, Judith Curry goes to Washington
At Taki:



Cuomo is proof that as far as New York is concerned, conservatives have lost the cultural war. The only thing worse, and waiting just around the corner, is what Princeton's Peter Singer has been calling for: out-and-out infanticide for children up to 2 years who do not meet their parents' expectations. Are you surprised to learn that Singer does not believe that "objective moral values exist"?



Four Reasons to Support the DeVos Title IX Rewrite
What a Title IX Proposal Means for Religious Liberty
What If There Were 42 Million at the Border?
200,000 in the past 3 months
Nine Months Later, Trump's Iran-Deal Withdrawal Is a Clear Success
The UK: Labour and the banality of anti-Semitism
DECLASSIFIED US DOCUMENT: PALI SCHOOLS TEACHING HATE
Hate is all they have going for them
The NYT: The Progressive Assault on Israel - A movement that can detect a racist dog-whistle from miles away is strangely deaf when it comes to some of the barking on its own side of the fence.