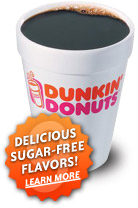 Israeli Holocaust Survivor Remembers Auschwitz On Birthday
Beyond the Stigma: Chronic pain is the other side of the opioid epidemic
The Rise of Pseudomedicine for Dementia and Brain Health
Records from controversial twin study sealed at Yale until 2065
Did THE "CAMPUS FREE SPEECH CRISIS" END LAST YEAR?
U.S. Department of Education to investigate U. Michigan for anti-male discrimination
When Is a Climate Model 'Useful'?
Border Patrol struggles with flood of sick migrants
Covington Bishop Says He Was 'Bullied' Into Condemning Teens
Bill Maher Smears Nick Sandmann, Cracks Kiddie Sex Joke: "F*cking Kid. What a Little Prick… Do Not Get What Priests See in These Kids"
Laid-Off BuzzFeed "Workers:" Can We Bring In "Therapy Puppies" to Help Us Cope With Being Fired
Wonderful: Iowahawk's tweet put to music
The Left Are Annoying Puritans
How did Arizona elect this person?
Alan Dershowitz Slams 'Typical Mueller Indictment,' Says Crimes 'Generated by the Investigation'
Willie Brown admits it: Kamala Harris slept her way to the top
Sheesh. But is "slept" the right word?
EU FREEDOM: The Path to a Populist Victory in Europe
Europe 'coming apart before our eyes', say 30 top intellectuals. Group of historians and writers publish manifesto warning against rise of populism
Also, Highbrows Vs. Deplorables
Juan Guaidó Isn't "Far Right" And The U.S. Should Stay Out Of Venezuela
AMNESTY INT'L REJECTS MOTION TO COMBAT RECORD-HIGH ANTI-SEMITISM IN UK
NATO head: Trump's tough talk has added $100B to alliance, helped deter Russia