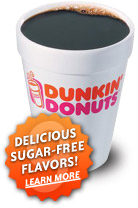 Sorry, Sweethearts: America's most popular Valentine's Day candy won't be on shelves this year - Necco's business woes cut off supply, but candy hearts may be back in 2020
Count me as a fan of everything Necco makes. The wafers are great, esp. the black ones.
A date, gone wrong quickly
Guy dodged a bullet
How My Toddler Taught Me to Accept My Post-cancer Body
How Muscles Age, and How Exercise Can Slow It. Researchers untangle the multifarious nature of muscle aging. So far, the only reliable treatment is exercise.
That is, weights exercises
Feminists protest algos
Warren on decluttering: If it doesn't bring joy, get rid of it
Fake science, on nutrition
The field of nutrition is full of BS
Heavy European Snow Caused By You Driving A Fossil Fueled Vehicle
New York State celebrates abortion bill that legalizes abortion up to the moment of birth
Don't Believe Ilhan Omar - She knew what she was doing.
Envy and politics
Envy is soul-corroding. I know because I often have to resist it.
Bookworm: An evening with Jordan Peterson and Dave Rubin. Jordan Peterson continues to delight for he eschews trite pop culture and politics and, instead, speaks about deep truths that go to the human condition.



In the post-national world, that old definition of citizen no longer works. In a world where foreign people can just move in, claim the benefits and protections from the government, citizenship loses all value. At the same time, the state is increasingly alien to the people over whom it rules. In the European Union, the people are no longer ruled by their national governments, as all of the big decision are made in Brussels. In America, political offices are increasingly being filled by exotic weirdos with no connection to the natives.




The question then is what does it mean to be a citizen in a democratic empire?






...the roar of racist rage from the great and good directed at an innocent Kentucky boy is all about implementing the Democrats' grand strategy, which is to assemble a coalition of the margins of American society: immigrants, welfare mothers, tech billionaires, transgenders, hedge-fund guys, black church ladies, gays, Jews, the unmarried, movie stars, felons, and so forth and so on.




In contrast, the more similar you are to a Minuteman of 1776, the more likely you are to vote Republican. The GOP appeals to Core Americans, the Democrats to Fringe Americans.




Mass immigration offers the Democrats good reason to hope to overwhelm their foes in the long run...



Which mainstream ideas pose the greatest threat to traditionalism?
Thought crimes, media abuse and those Catholic high school boys from Covington
Diocese of Covington Walking Back Condemnation of MAGA Kids
Libels of and threats to Covington Kids will face Kentucky justice
The Media Botched the Covington Catholic Story, And the damage to their credibility will be lasting.
There was no "story." And media doesn't fact-check things that fit The Narrative
Democrats are now the 'No Deal' party
The Resistance means "Whatever it is, I'm against it."