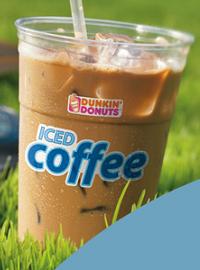 4 Ancient prayers from the earliest Christians
Compassion, Empathy, Flapdoodle
Why are good men so hard to find?
John DelVecchio wants to Peak at 70
That's a good way to think, but why not 75? Time flies.
Chicago's Awesome New Soda Tax Produces Predicted Results\
The Ridiculous Expulsion Of Uber From London
What do Leftists want?
UC Berkeley's 'Free Speech Week' officially canceled, appeared to be set-up from the start - Email suggests organizers didn't intend for the event to happen
Betsy DeVos Strikes Down Title IX 'Dear Colleague' Letter Behind Obama Campus Rape Tribunals
African-Americans need school choice
So does everybody else
The left hated the NFL, until yesterday
Patriots Fans Rain Down Boo's Upon 20 Hate-filled Players
It is strange, but nobody pays money to watch athletes display their politics - whatever they are. I still don't know what all this is about other than another Trumpian circus. Pres. Trump is a hit new TV reality show with a crazy new theme each week for people to talk about. Meanwhile, behind the stage, his admin is doing lots of things.
Oppressed Multi-Millionaire Stevie Wonder Takes a Knee
Austin Police SLAM Violent Masked Antifa Terrorists to the Ground, Make Multiple Arrests
Vladimir Putin did not hack the election. Barack Obama did. . . .
NY Times Uses Earthquakes To Bash Trump
Fighting Fire with Fire: A Republican Finally Co-opts Alinsky's Rules for Radicals
Warren: Trump, it has been noted, can be "politically incorrect." To my mind this is his signal virtue.