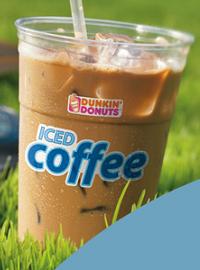 Good conservation news: Trump administration removes protections for Yellowstone grizzly bears
The Sikhs who saved Parmesan
Taiko drummers in NYC this week (video)
Kodo, the preeminent taiko drumming ensemble from Japan, is currently playing at the Brooklyn Academy of Music.
Why Wonder Woman Gal Gadot Actually Gained Weight for Her Role
Amazon's lessons for Whole Foods' John Mackey:



Amazon's acquisition of Whole Foods is a big deal in the supermarket sector, but its's also deeply ironic and instructive for those familiar with the business philosophy of Whole Foods founder John Mackey— that business can and should operate on a higher moral plane, striving to manage itself in ways not just profitable but also that would serve some of the purposes of traditional philanthropy.



Four Reasons Why College Degrees Are Becoming Useless - College dropouts are doing just fine, bucking the stereotype.
Feminists scared to critique Muslim misogyny
Hasbro CEO: 'We Eliminated Gender' for Our Toys
iPhone Manufacturer Foxconn Plans to Invest $10 Billion on U.S. Plant
Ann Arbor Teacher Making $77k Complains His Salary Is 'Embarrassing'
Why The Liberal Elite Will Never Check Its Privilege
Students launch libertarian club at small Oregon college and get harassed, investigated, condemned
FREE SPEECH? NOT IN MINNEAPOLIS!
Los Angeles Times Provides Comical Yet Disturbing Pretexts for Censoring Speech
Baltimore Businesses Sue The City Over Damage Done In Freddie Gray Riots
Just like in the 1850s and 1860s, the Democratic Party Embraces Political Violence in Response to the Election of a Republican President
FBI: DC shooting was not about politics
Senate Republicans Offer a Bill to Preserve & Expand ObamaCare
Senate Healthcare Bill Seems Less Repeal And More Tinker
Most Americans (On All Sides) Now Agree Bias Infects The Media
Congressional Black Caucus expected to decline Trump meeting
Planned Parenthood spent $734,000 in failed Georgia race
Good riddance to the Russia myth — and blame Team Obama for promoting it
Mika: "Hard not to think" Trump might be in on a Russia "scheme"