Oh, noes! He's back!
Dr. Mercury, checking in.
For you Maggie's newcomers, I blogged on this site about every other day for five wonderful, tumultuous years. This was through the heady election days of 2008 and 2012, so there was obviously a lot to talk about.
Then a bunch of things happened.
I:
- Helped with the construction of four 2-bedroom cottages — built from kits, no less — in a Colorado forest, as well as installing a large wind & solar installation to power them all. I was there for over two years.
- Helped birth a baby and whelped four litters of puppies.
- Lost my beloved to a brain aneurysm.
- Had a heart operation.
- Bought an extremely cool sports car that I didn't even know existed until an hour before I handed over the bread.
- Have lived in four states since the last time I blogged here, surrounded by champion show dogs.
Busy, busy, busy.
I'll relate the whole story below the fold, but for now I wanted to give a shout-out to a number of old friends who I see are still here.
Texan99 - My wonderful Texas belle.
GoneWithTheWind - Always one of the great voices of reason on this site.
Zach - Dude, you're the very definition of fortitude.
Dr.Torch, mudbug, Gringo, jma, bob sykes, Assistant Village Idiot, Sam L, JTW, rhhardin, JC, IdahoBob, Apple Pie, Clovis, Agent Cooper, Old Codger, BillH, Dorf, The Distributist, Claritas, Ben David, SgtBob, NJSoldier, faculty wife, Ken in NH, JLawson, BillH - Hey, doods and doodettes! It's nice to be back.
Side note: Boy, imagine how ol' Zach's going to feel when I pull out my (hold on a sec: 1, 2, 3, 4, 5...) 213 anti-AGW links. It won't be pretty!
And, of course, my best bud, feeblemind - By the way, guy, I noticed that some of your recent comments have actually made lots of sense. We'll have to work on that.
Bird Dog, Barrister, News Junkie, Gwynnie, Dr. Bliss, Bulldog - I'm honored to be back among such distinguished peers.
If you're curious, my main web site is here. The whole mess is comprised of 1,204 posts, 1.1 million words, 2,856 pics and 640 vids.
Busy, busy, busy.
So, on with the story...

I have a bunch of cousins, four of which live in Wichita. We're in constant contact. I had known for almost a year that two of them were planning on buying a big parcel of land in Colorado, then hauling in four 'kits' that they'd build four homes with. One of their buddies was going to take care of the plumbing and electrics.

Two days before they were going to take off, he got in a car accident and busted up his leg. The next night one of the cousins called me up. They knew of my 14-year history as a sub-contractor and wanted to know if I'd join the team. One of the cousins was single, the other was married, as were the other two couples going along. One of them had two young children, but they were staying behind until their cottage was built.

I was living on a 40-foot motoryacht in the Florida Keys at the time. I called the marina manager and asked him if he'd look after the boat until it was sold, then talked to a good friend and told him I'd give him a 15% commission if he'd sell the boat (and my car) for me, whereupon I called up my cousin and told him it was a go.

I had about two hours to pack before heading to the airport. Got on a red-eye flight and landed in Wichita the next morning. That afternoon, we headed for them thar hills.

I didn't have a laptop at the time, and in the chaos of leaving I didn't scribble down any email addresses, so I left a number of people wondering what the hell had happened to me. I left a comment on Maggie's that I'd be gone for a while, but have no idea if anybody saw it.

We first stayed at a friend's in Colorado Springs. At that point, I started doing a ton of research and ended up ordering our wind turbines and solar panels.

Here's the wind turbine we bought four of: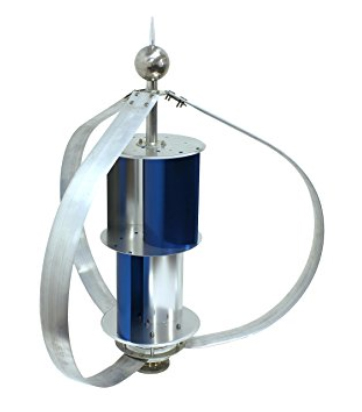 While a little goofy looking, that's the way to go. Starts kicking out juice with very little wind, can take up to 150 feet per second gusts (high wind gusts are the big killer of home-built systems), doesn't have to readjust itself when the wind suddenly changes direction, and — just as importantly — it doesn't hum like the typical blade types do.

Also, just for the record, it's actually an 'aerofoil-powered generator', not a 'wind turbine', but the latter has become the generic term for the genre.

We also bought a 'wind meter'; a digital device that recorded and saved wind peaks and averages over a period of time, so I spent two days going from one spot to another, looking for the best location for the turbines. What's interesting is that there was one spot between two banks of trees that was dramatically more windy than anywhere else. So, it was just something about the location of both the trees and the sloping hillside that really set that spot apart from the others.

The solar panels were easier to pick. The new polycrystalline types had just hit the market, which produce juice even on cloudy days.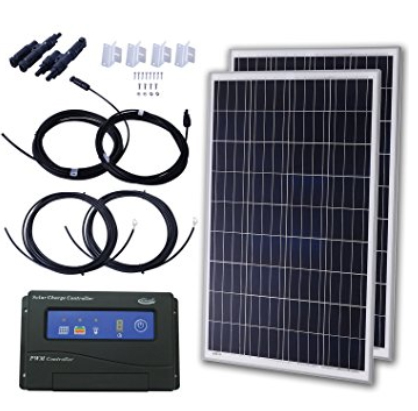 For battery storage, we went with some Tesla batteries we found on eBay. They're about $7,000 new but, being used on eBay, we got them for less than the comparable new other-brand batteries on Amazon.

Then it was a matter of the smaller stuff, like inverters, converters, charge controllers, plus the lumber required to hold the solar panels.

That's when I blew everybody's mind.

Being a true gadgeteer, I rigged up a timed system that rotated the solar panels sideways as the sun travelled across the sky. That's important, as solar panels only work at peak efficiency when pointed directly at the sun. They had to manually be adjusted up and down to account for the sun's height as the months passed by, but that was just a matter of loosening and tightening a couple of bolts.

So, we dug in and started our tasks. The rest of the gang worked on the construction of the cottages while I started getting the energy systems set up, as well as plumbing and wiring the cottages at the proper time.

While there weren't any major snags, there were a few small hitches, like one of the housing kits was missing a few parts, and we vastly underestimated how much wire (and the gauge) we'd need for the electrical hookups (the best spot for the solar panels was a fair distance away), but it wasn't anything a two-hour trip to town couldn't fix.

The kids eventually joined us after we got the first cottage built, and at that point it felt like a real commune — as referred to a bunch of smelly, sweaty laborers, heh.

What really made it all click was that, by this point in time, you could buy practically anything (stoves, fridges, heaters, water pumps for showers and faucets, etc) that operated with 12v, so while we had juice-draining 120v converters available, we didn't need to use them much. Each cottage had one, so if the residents of that particular domicile wanted to blow their saved battery energy on some 120v frill, that was their decision.

It took us about 5 months before everything was complete, then I stayed on for another year and a half, just because it was such a wonderful, natural experience. What price can you put on actually seeing the Milky Way?

Then I decided to move on, so I realized a lifelong dream by hooking up with an established collie breeder in Tennessee.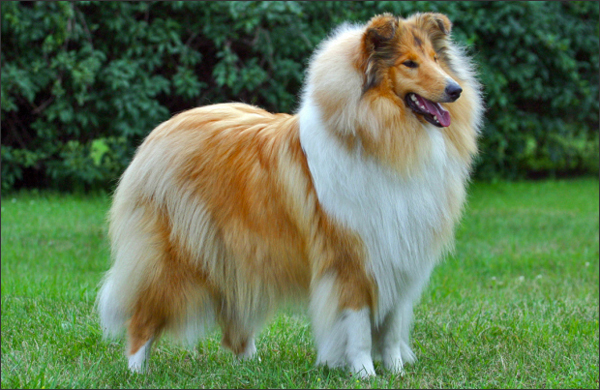 I hung out there helping her with her show dogs for about a year, then did the same thing in Illinois, North Carolina, and now I'm with a breeder in South Carolina.

Along the way, I met a girl, lost the girl, had a heart opertion, and then discovered the fabulous Mitsubishi Spyder sports car. Life's sure full of ups and downs, isn't it?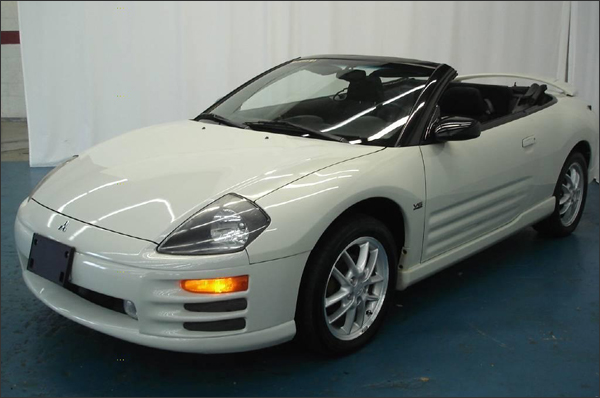 I was in the market for a car, glancing over Craigslist, and saw an ad for a Spyder, which I'd never heard of. It was only about ten minutes away, so I cruised over there, took it for a spin, then whipped out my wallet. Gad, what a monster. Most compacts have a 4-banger in them, but this puppy has a big V-6, so it really moves out. Being low to the ground, it handles superbly, plus...it's a convertible(!) In all honesty, I'd forgotten how much fun convertibles are. If it's not raining or particularly cold out, that top is down.


By the way, was there a presidential election recently? It was won by some guy named Trimp? Tromp? I'm a little hazy on the details. All I know from watching CNN and MSNBC is that he's doing a spectacular job. They keep talking about how he's doing such a good job of cozying up to Vladimir Putin of Russia, thus keeping us out of another Cold War. Whutta guy! He also seems to be quite the businessman, wrangling a deal with the Russkies where they'll buy back that worthless Alaska, with us making a tidy profit in the bargain. Now that's my kinda president.

I was actually living in North Carolina during the election, and it was totally worth it to stay up to 3 am on Nov 8th in a key swing state to see Trump carry it. What a great moment. If you want to see my one post on the 2016 election, it's here. Included is what can only be called the Video Of The Year.

As for the future, I'll be posting once or twice a week, usually Saturday and/or Wednesday afternoons. It'll be pretty much the same stuff as before; computin' tips, movie reviews, and the occasional knock-your-socks-off video essay.

Well, I guess that's about all I-

"But Doc, wait! Sure, it was fun hearing about your past exploits, but you didn't actually POST anything!"

Well, er, you're right. So, for any Star Wars fans in the audience, here's a recent piece from my art gallery:


---
According to Hollywood Reporter, the ending of Star Wars 7: The Force Awakens left director J.J. Abrams very frustrated. Apparently, the whole business about Luke Skywalker not saying a word was the very opposite of what he had both imagined and filmed. That his superbly-crafted ending was left on the editing room floor really ticked him off.

In the recently-released 'Director's Cut' of the movie, the original was put back in. While the other included extra scenes weren't any big deal, I thought the original ending was marvelous enough to include here.



In case you haven't figured it out yet, I have a slightly different style than the average Maggie's blogger.