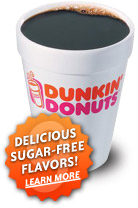 Mose Allison, RIP
Julius Caesar was not delivered via Caesarian

Question the Conventional Wisdom about College Degrees
Althouse is retiring from her day job

Economic Localism Is No Better than Economic Nationalism
Record Drop In Global Temperatures As El Nino Warming Ends
Zuckerberg and China

Cuban-Americans Humiliated By Obama's Comments On Castro's Death
Bad Government Policy Begets More Bad Government Policy
Tim Kaine Tweets About Gun Violence at OSU After Islamist Knife Attack
Democrats, Not Trump, Racialize Our Politics - A party obsessed with race won't have much luck reaching out to non-elite whites.
My Freedom Trumps Your Fake Mandate
If Trump Were A Democrat, He'd Be A Hero
Scott Adams: The Trump talent stack
A concept of interest beyond politics

The FT is sad and scared: Goodbye to Barack Obama's world - It is the failing of liberal technocrats to think reason governs how people act

"The New York Times story alludes to "potential conflicts of interest." Hillary posed real conflicts of interest.
Immigration: Trump vs. Silicon Valley
The Real Legacy in Jeopardy Under the New Congress? LBJ's.
Team Trump Offers Evidence For Millions Voting Illegally
Merkel Says She Will Deport 100,000 Migrants
Abbas orders Palestinian flags be flown at half-staff for Fidel Castro
Balfour Declaration, November 2016 : Richard Kemp