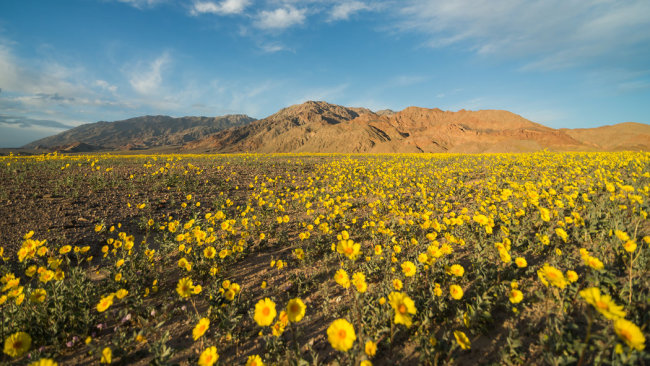 Photo from Death Valley Is Experiencing a Colorful 'Superbloom'
U.S. Government Says Hoverboards Not Safe, Surprising No One

Urban backyards contribute almost as much CO2 as much as cars and buildings
An Island of Rattlesnakes: What Could Go Wrong?
This State Offered Free College Education. Here's What Happened.
University president celebrates 'inclusiveness' by excluding conservative speaker
New York Yankees Don't Understand The Free Market
Denmark: I lived there two years. IT SUCKS
Confessions of a Depressed Pastor
Is Your Bacon Sandwich Oppressing Women?
How Pro-Choice Zealots Tried To Run A Family Grocery Store Into The Ground
The collapse of the intellectual Left.
Feds: Schools Must Grant Mentally Disturbed Boy Unfettered Access to Girls' Locker Rooms
In Safe Space, Everyone Can Hear You Scream
Rhodes not taken - On the recent controversy over the Rhodes Scholarship.
Trump Could Sew Up The GOP Nomination By Winning in Florida
Media Elite Dismiss Trump Voters As Racist Rubes
Why President Trump Would Be A Bigger Disaster Than Hillary
Hillary Clinton Is Backed By Billionaire Republican Donors
Sanders Reluctant to Embrace His Jewish Heritage
"Dear Bernie, I'm Sorry. I Am The Problem With America..."
Why Democrats Should Beware Sanders' Socialism - He's a socialist, not a liberal—and there's a big difference.
The Foreign Policy Conversation Democrats Would Rather Not Have
Beijing Hurries to Cash in on Perceived U.S. Weakness