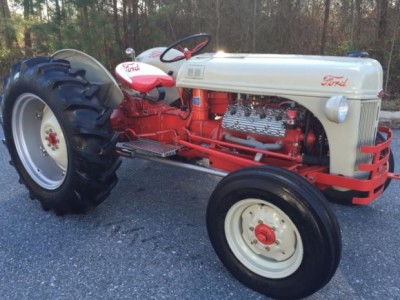 Photo: 55 Plus MPH: Flathead V8 Swapped 1949 Ford 8N Tractor
Harrison Ford Demos His Star Wars Injury Using a Han Solo Doll
Gerard turns 70
Never trust anybody over 70

Sipp: 2015 Delenda Est

The 'I'm Not Ready to Get Married' Trap
Why guys think it's OK for them to sleep around but not women
Duh

Dr. Krauthammer: Be Wary of Dietary Guidelines
The tax sleuth who figured out Silk Road

The High but Hidden Cost of College Sports
"Not everyone at Oberlin is a lunatic"
There Is No Climate Change Disaster Except The One Governments Created
EPA Warning: Holiday Leftovers Contribute to Climate Change
But we ate them. Is that ok with the EPA?

Seeing the West as worse
Media Bias Has Hollywood Rewriting History
Duh

"I've noticed a trend: The more that white people apologize, the more they get mocked."
Michael Bloomberg has an armed protective detail and Bob Owens at Bearing Arms reports that Shannon Watts of Moms Demand Action for Gun Sense in America also has armed protection.
They are specialer than me

My Crackpot Theory: Americans Hate Politics
Show biz for unattractive people

What Dinesh D'Souza has been through

Hotline's 2016 Senate Rankings - The Senate seats most likely to flip.

Czech President's Charge Of Orchestrated Migrant Invasion Holds Water