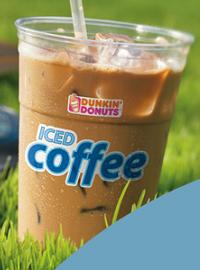 Leonardo's To-Do List
Yale's Robert Shiller: Market 'Aftershocks' Are Coming
It's needed
Deutsche Bank Sums It Up "The Fragility Of This Artificially Manipulated Financial System Was Finally Exposed"
From Whitewater to Email: David Kendall, the Clintons' Dogged Lawyer
I guess he works full-time for the Clintons

Go Ahead and Pile Up Those Student Loans….

Bummer: We Only Have 100 Days To Save The World
Realities Of Climate Change, Politics And Public Knowledge.
Naomi Klein: "Climate Change" Is Making Racism Worse

To the new culture cops, everything is appropriation
Even Speech We Hate Should Be Free
Mississippi School Band Told To Stop Performing 'How Great Thou Art', In Defiance A
Lone Voice Began To Sing The Forbidden Song…
Very offensive song

Thomas Sowell: No More GOP Excuses On Immigration
Republican Elites: You Can't Secure The Border, You can't Deport, You Can't Stop Illegal Aliens,….
The Quiet Revolution: How the New Left Took Over the Democratic Party:



America's two major political parties have always been fundamentally different. The Republican Party has been rooted in the moral principles and transcendent values expressed in the Declaration of Independence and the Constitution. The Democratic Party acknowledges that the starting point of the country may have been the Declaration and the Constitution, but since Woodrow Wilson many Democratic Party leaders have contended that progress requires constant adaptation, changing morals, and liberal interpretations of law and history.




The progressive philosophy that the Democratic Party has come to embrace now has its roots less in the values of life, liberty, and the pursuit of individual happiness and more in the tenets of race and class identity, equal outcomes, and an expanding welfare state. Since individuals vary in talent, ability, and motivation and the free market system produces unequal outcomes of success, a core principle of the Democratic Party is now redressing this disparity through the redistribution of wealth.




Donald Trump: Warrior male extraordinaire
Is Trump worse than that?
WaPo columnist to Hillary: Stop digging
Intel Ops: Hillary broke "So many" laws
The Most Pathetic Headline to Come Out of the Terrorist Attack on French Train
Terrorist Is 'Dumbfounded' That He's Taken for a Terrorist
ISIS Blows Up Temple of Baal Shamin in Palmyra
I have always wants to see Palmyra
Immigrants: 'Please Tell Brussels We are Coming, No Matter What'
3,000 migrants rescued off Italy in single day, tensions rise
The IKEA Murders: Sweden in Crisis
Leader of the Free World in Martha's Vineyard: