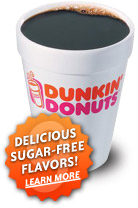 Piano Lessons With The Maharaja of the Keyboard
That will give anybody piano-envy. Magic.
Five men stuck in a tree surrounded by Sumatran tigers for four days
Another ObamaCare Tax That Is Bad for Your Health - Venture capital is drying up for medical-device startups facing the new 2.3% levy.
Feds add Greek yogurt to school lunches
Gasland Director Presents Anti-Fracking Hoax as Evidence in New Film
Why Obamacare Threatens Immigration Reform - In delaying the employer mandate, Obama shows his disregard for the rule of law.
Colorado Baker Faces Up to a Year in Jail for Not Baking Cake for Gay Wedding
Patty-cake, patty-cake, baker-man....
George Will: 'What ObamaCare Requires For it to Work - Mass Irrationality'
Matt Ridley gave up on climate change
We are journalists
TV Is Americans' Main Source of News - Preferred news source varies by age, education, and politics, among other factors
The Year of Confirmed Suspicions, Immigration Edition
France's Big Brother, by contrast with the United States, is totally illegal

How much do you appreciate people who want to raise your awareness?
Hey, New York: It was really only $750/hr
Same price as a fancy lawyer
Buchanan: Why the Reagan Democrats Departed
Sultan: Egypt is never going to get any better
Small banks can't afford Dodd-Frank compliance staff
Related, from a farmer: "I can fight the bugs, I can fight the lack of rain, but when the guy comes with a clipboard what are you going to do?"