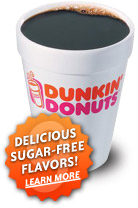 College Graduates Take Jobs They Don't Want Every 5 Minutes
Leisure College, USA: The Decline in Student Study Time
Not Only Are We All Breaking The Law--Often We Ought to Be
Russians amused by Obama's metrosexuality:



Russia has seen self-aggrandizing, luxury loving heads of state before. What really has turned Russian heads, according to my sources, is Obama's eagerness to give things away. The Russians, you see, are hard-nosed. They drive hard bargains in their dealings with themselves and perhaps harder still with outsiders. They may even take what they can't get through hard bargaining when you're not looking.



They can't believe their luck
Left Lives in the Past on Voting Rights
SCOTUS Ruling Is MASSIVE WIN for Conservatives – Will Make It Hard For Democrats to Cheat
Affirmative action forever
Benghazi: Where Was the President?
Hispanics and Affirmative Action after Fisher
'Pre-K For All' A Federal Takeover Of Family Duty
What is "family"? It takes a village of government, unionized child care workers
Let States Legalize Marijuana, U.S. Conference of Mayors Tells Feds