Now this is amusing.
Of course, since the subject is global warming, I suppose I wax redundant.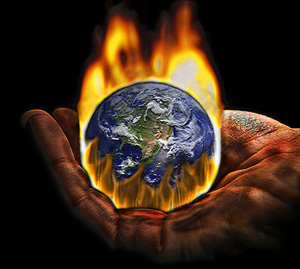 As you know, every storm, drought, plague, meteor shower, volcanic eruption and earthquakian upheaval is because of your neighbor's SUV. Curse his ragged hide.

This is especially true with large storms, the perfect example of which would be Superstorm Sandy, she of the Category 1 level — the lowest hurricane level — with some meteorologists claiming it had dropped down to Tropical Storm level by the time it actually hit land.
The only reason New York City had all the flooding was because Sandy (1) hit at high tide, (2) hit right as there was an extra-large low pressure area out to sea, allowing the tide to rise even higher than normal, and (3) the fact that NYC had been hit by two storms even larger than Sandy in the previous 100 years, both times the sea wall had been breached with the resultant massive flooding, yet they never did anything about it.
In the meantime, how much money has NYC spent on 'green' measures because of the peril of global warming? True; it, too, is supposed to breach the sea walls, but over the course of a century — not the two hours it took Sandy.

This week's example of global warming run amok was Snowquester, the largest, meanest, baddest storm that global warming run amok has yet produced!
Washington DC shuts down ahead of winter snow storm
So did all the schools. The AGW advocates, however, were thrilled, and were halfway through writing their next article citing Snowquester as just a sign of things to come when the bad news struck.

Which brings us to this morning's headlines.

Sadly, Snowquester was not to be.

Snow fail: Predictions almost all wrong this time around
'Snowquester' doesn't pan out in DC



Chicago native Kaitlynn Scannell, 23, said she was surprised at the early decision to close schools.

"I think it's too warm for the storm to stick," she said.




And there's your ultimate example of global warming run amok:
Warm snow.
Then I glance around the page and notice this:
Popular Indonesian volcano shoots ash into the sky

What the article doesn't mention is that the popular Indonesian volcano is probably belching more CO2 into the atmosphere every half-hour than mankind has over its entire existence.
Then I notice this:
Ancient arctic camel fossils link to modern desert breed
Wait, how can this be? A warm-blooded mammal up in the Arctic?
Without any coal plants or your neighbor's SUV around?
Impossible, I say! As any AGW advocate will tell you, the current slow rise in temperature is a planetary first.

And you can just bet that the lamestream media really doesn't see the irony when it posts a headline like this:

Hill hearing on global warming cancelled by D.C. snowstorm

Or, represented graphically: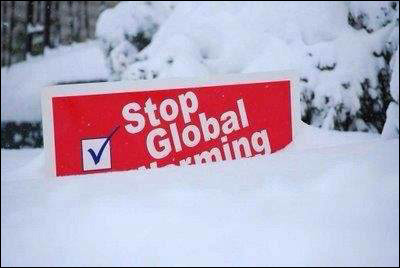 Thank you, MSM, for another wonderfully entertaining morning.