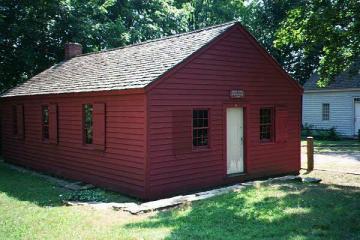 While I do not believe that a parent owes a kid a free college education, I think it can be a heck of a nice present for a kid who is eager for it, and can use it. Those without an avid hunger to learn things in a formal format need not apply.
Nothing is more costly, or more over-priced, than education today. At the same time, knowledge has never been more available and accessible - few people remember more about Plato from college than they can read as a refresher on Wiki. (I always believed in reading an encyclopedia entry on a topic before studying it, to get oriented.)
With some gracious grand-parental assistance, we have paid for private college 2 1/2 times thus far - one half to go. Prep-schools too, but that's another story. (Like the Obamas and Clintons and most Dems, we are not huge fans of government schools when it comes to our own kids. It's an investment - we expect them to take care of us in our old age when we are broke or broken-down - and will be happy to do the same for our parents if and when they want it or need it.)
Because most colleges and universities today have relatively few standards about what a college-educated person ought to know, I had to do it myself. Re-inventing the wheel, you might say, because Socrates and Aristotle might have made a comparable list.
Here are Bird Dog's Basic, Minimum Requirements for payment for his kids' "higher" educations, whether in school or outside of formal schooling (high school AP counts, as does a serious approach to a Teaching Company course):
1. Calculus
2. A Shakespeare course
3. The Bible
4. Physics, Chem, and Bio. I would have liked to see some Organic and Biochem in there too, so they
could understand what's in the newspapers. These are not "difficult," but require some
simple discipline.
5. Western Civ, Hammurabi thru Plato through Nietzsche
6. Western Lit, The Book of the Dead and Gilgamesh thru Homer and Hesiod through Melville
7. Art history
8. Music history
9. English Lit, minimum of 2 courses
10. Econ, macro and micro
11. Intro Geology
12. Intro Philosophy
13. American history (not from Zinn or some Lefty nut, but the real deal)
14. European history
15. One classical language - Greek or Latin, plus one modern language
16. Basic Business and Accounting (unfortunately, most of my kids' schools are too elite to offer such mundane and practical courses, but they need to learn this somewhere.)
I put "higher" in quotes because this doesn't sound very higher, does it? My requirements leave plenty of room for a major in Underwater Basket-weaving or Female Studies. (When I was in college, we did our studies of females mostly on weekends with beer, and usually flunked the quizzes.)
My kids have mostly kept to this. In my view, if you don't know this basic stuff, you are not fully schoolin'-eddicated and not fully and cushily prepared, as the cliche goes, "for a lifetime of self-education and informed citizenship." After all, this stuff is just foundational and all of it could be self-learned, but college makes it more likely to happen, and a good guide is always helpful.
When you think about it, a decent high school ought to be able to do most or all of it. After all, they take four years to do two full years' worth of hard work. Why else did they call it "high" school? (My theory is that they slow it all down to the pace of the stragglers and slackers.)
I also advise them that any random course with a great teacher who knows everything about everything is worth many courses with ordinary profs in subjects they think they are "interested in." How do you know whether you are "interested in" something until you dig into it? Everything is interesting, in my opinion.
Finally, I expect them to earn their spending money. Jobs during college. (My lad bussed tables at the B-school faculty dining room while being reporter, editor, then Editor in Chief of the newspaper and running a softball team. My middle pupette was a restaurant receptionist, then a part-time assistant at Merrill-Lynch - while playing Div. 1 Tennis and majoring in Econ and Math. I don't know how they did it all. I admire their energy and initiative. My little one would too, but there are no jobs in a tiny college out in the lovely woods and fields of central Ohio. She works hard in the summer, though.)
What do you require of your kids?
(Pic is an old one-room schoolhouse in Westport, CT. Those kids could learn more than our kids do, as witness Abe Lincoln, John Adams, Tom Jefferson, etc. Of course, exceptional individuals who were highly motivated.)