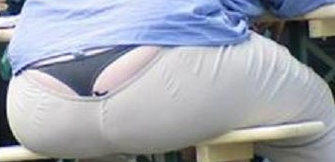 I plan to pose a number of questions to our readers this week because I have some talks to give on Saturday and would love some fresh ideas.
I hope our brainy and learned readers will rise to the occasion.
First, why are so many American middle-class and poor people (especially women) fat or overweight, while wealthier and better-educated women tend to be svelte?
Got a theory? Is it really class-related, or is that coincidence? Or is it a matter of fashion, wherein some social groups are just more accepting of fat? Some guys do prefer fat girls.