The last few weeks since Edward Snowden released not only the data he had, but also made his name and face public, have been quite interesting. It has caused many heated discussions in my household, as well as between myself and friends. After all, the US is split regarding whether Snowden did something 'wrong' and put our nation at risk. But I don't think anyone properly understands the case. I'll include myself, because I don't think anyone can fully grasp the various threads of law which surround the story. Primarily, though, it's because this involves classified documents and laws regarding these are arcane and biased toward the support of governmental authority rather than Constitutionally derived freedoms. Regardless, there are some essential facts which even the most simple of us can understand and make good judgements based on.
The most common arguments against my stance, which supports Snowden's actions, are these:


We don't have any privacy, and in never having it, we shouldn't worry if the government sees anything if we have nothing to hide. One part of this argument is almost correct but meaningless, the second part is downright frightening if we're so naive as to believe having nothing to hide is a useful rationale.



Snowden broke an oath, and in breaking that oath made the US less safe. Again, a portion of this is correct, but if it's important to you, you must stretch your moral guidelines regarding what an oath is designed to do, and the second part is just plain wrong, even after the NSA has listed its "successes" in thwarting terrorist plots with PRISM.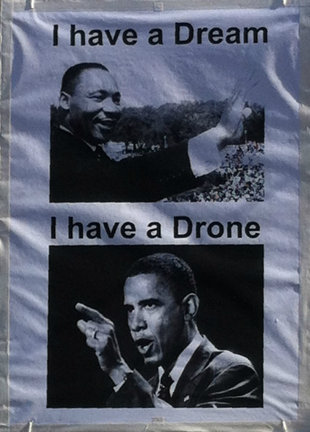 I've posted on Maggie's before about privacy, particularly with regard to the data which corporations use in your daily internet browsing. Managing privacy guidelines is part of my job, so I'm very familiar with the topic. One thing is very clear, and you don't have to be a lawyer to know this: the issue isn't privacy.
The issue is ownership of data. All data, on the phone or on the internet is yours and owned by you. As a result, the private companies which have access to this data must protect it for you, which is why the police and government, in general, need subpoenas and warrants to gain access to the data.
To some people, it's a frightening thing to have companies tracking your behaviors. To others, it's a relief because it makes online life 'easier'. However, one thing I've always pointed out is that no matter how much we wish it were so, we have no right to privacy in the Constitution. So when it comes to the NSA, we have to remember it's not at all about privacy. In fact, there are relatively few laws which exist regarding privacy. Most laws which do exist revolve around ownership (such as your identity) and property (intruding on your space or taking your information and misusing it). I want to be clear, because I'm not a lawyer, I'm not saying there are NO laws regarding privacy. I am only saying stict and standard definitions of privacy are difficult to pin down, which is probably why the Founding Fathers avoided the topic altogether. Something you'd like to keep private in your life may not be something I prefer to keep private in mine. As a result, the Constitution focused on items of property, specifically search and seizure of property, and the requirement of probable cause and suspicion of a crime.
So if you have limited privacy, there's no reason to worry if you have nothing to hide. At least that's a common refrain I've heard lately.
There are a few contentious points wrapped up in this belief. First, just because you have nothing to hide today doesn't mean some political entity won't find a reason to want to make you sweat tomorrow (think IRS scandal). Secondly, just because technology has made data easier for the government to obtain, doesn't mean it's legal for the government to get and use it. Nor should anyone simply shrug and say, "well, that was bound to happen, and geez - they are keeping us safe."
If someone opens your mail, that's a felony - a federal offense which carries up to 10 years in prison and $250,000 in fines. So if someone taps into your email, is that a federal offense? No, it's not covered by the same statute because email is not part of the USPS. Email, much like a standard letter, is property. But because the USPS is not involved, there are different rules which govern its management. Stealing someone else's email is still a crime, and is still very serious. But in this simple distinction, you can see how regulations have shifted due to technology. In a simple differentiation like this, email is seemingly less private, when in fact it's not. Even if it is less private, the level of privacy says nothing about ownership of the property itself.
Assume someone breaks into your house and steals $10,000. That's breaking and entering and theft. But what if you leave $10,000 on your front porch in a brown leather bag and when you turn your back it gets taken? It's still theft, but not breaking and entering. Is the thief less at fault for theft if you leave your money on the porch? Absolutely not. Perhaps you shouldn't be leaving $10,000 on your porch, but just because you made that money easier to steal doesn't mean stealing it is any less a crime than breaking into the house and stealing it.
The point of this is that ease of access to email or phone data doesn't make it any less a search and seizure. Mail is an exchange of property between you and the desired recipient, and when the USPS touches it, the Federal Government has an agreement which says they will protect this property. If the Federal Government feels a crime is taking place in conjunction with your mail exchanges, it requires a warrant to search your property and it needs to subpoena your records in order to read that mail. It must invoke probable cause.
But when that same property is no longer handled by the government, and easier access is available, the government still doesn't have the right to access. Many friends have said to me "well, my data's out there and therefore it's no longer mine". Wrong. In fact, it's still yours and every company which has its hands on your data will admit it is yours and they must take special care to manage it in the fashion which they are contractually bound. This is precisely why the police require a subpoena or a warrant to get the documents needed from phone companies, EZ Pass, or even Google when they are looking into a person's complicity in a crime. Yet, for some reason, there are people who are suddenly not concerned that the government has easy access to all this information and is actually combing it regularly without any sort of probable cause (unless, of course, the metadata seems to indicate there may be some probable cause). There's a chicken and egg problem taking place, if you believe what politicians and bureaucrats are saying regarding their ability to protect us using metadata. They need probable cause to search the data, but in searching the data, they can find the probable cause. I'm surprised a Constitutional lawyer like Obama supports the program because even he knows they are supposed to have the probable cause first.
I happen to believe Snowden and his claim the government doesn't even bother with probable cause. I truly believe they are investigating everything regardless of warrant or subpoena. Why not? When you have access to all this data, you can pretty much do whatever you want. Who is watching the search algorithms? Nobody but politicians and bureaucrats with axes to grind.
Speaking of Snowden, I keep hearing about this oath, or NDA, or whatever it is he 'broke' when he released this data. I handle NDAs fairly regularly and while I can't remember taking an official oath for the government, I'm pretty familiar with the concept of keeping your mouth shut on important topics. There are, at times, things which you really just shouldn't talk about, particularly if people's lives are at stake. But keeping quiet doesn't include keeping quiet about a crime. NDAs do not protect people who are complicit to a crime, if I keep my mouth shut about a company committing fraud simply because I signed an NDA, I'm as guilty as they are. In fact, if you see a crime taking place you're supposed to be a whistleblower, which is why there are laws to protect whistleblowers. And clearly, Snowden saw the Constitution being infringed upon. I don't have to know the details of PRISM to know he's absolutely correct. Your data cannot be dumped into a digital warehouse so the government can review it regularly, and keep reviewing it well into the future.
The fact many companies have been required to dump metadata into this digital 'warehouse' is, clearly, an illegal seizure of data. There is no warrant to seize this information, and the companies are complying to keep political waters relatively calm. In addition, combing even just the metadata represents an unwarranted search, since it includes massive amounts of information from non-terrorists. It's easy to see how Snowden, even if you think he is wrong, recognized the issue of Constitutional infringement of citizens' rights. The problem, of course, is that whistleblowers of classified data do not get the same protections that standard whistleblowers do. So Snowden has very few protections, and he wisely realized the deck is stacked against him.
If you entertain the concept that breaking this oath made us less safe, we should consider Benjamin Franklin's oft-quoted commentary. That is:



"They who can give up essential liberty to obtain a little temporary safety, deserve neither liberty nor safety."





I would argue that this program has not made us any safer, so Franklin was right. They can roll out as many 'thwarted' terrorist attacks they want, and I'll argue in response "How do you know and how can we be sure all these thwarted attacks are legitimate, and how do you know they couldn't have been thwarted without PRISM?" The Boston Marathon, a terrorist attack tailor made to prove PRISM's worth, was still bombed and lives were lost. Does that mean the program doesn't work, or does it mean the program doesn't go deep enough? Obviously, in either scenario, Snowden is 100% correct and the Constitution will have to be ignored to make it work properly. Then again, if it doesn't work, why are we even doing it?
The best approach to this intrusion on our rights is simple.



The way things are supposed to work is that we're supposed to know virtually everything about what they do: that's why they're called public servants. They're supposed to know virtually nothing about what we do: that's why we're called private individuals.~Glenn Greenwald





Of course, there is this tongue-in-cheek concept:



They hate us for our freedoms. The less freedom we have, the less likely they are to attack us.~Stephen Colbert