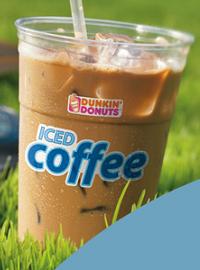 Richard Jarecki, Doctor Who Conquered Roulette, Dies at 86
CAL POLY TO REQUIRE PROFS TO SUBMIT 'DIVERSITY STATEMENT' AMID CRACKDOWN ON WHITE STUDENTS
Surprise: Warmists Admit Carbon Taxes Are Jobs Killers
Poetry: The progressive heretic-hunters turn their eyes to The Nation, and the nation.
American Jews: oppressed minority or privileged ?
Rabbi Sacks: On not being a victim
Meet America's Elite Farm Subsidy Club
Hall of Famer Jim Brown says he'd never kneel during anthem
Why Chicago can't get a handle on deadly shootings
Drug gangs killing eachother. Maybe Chicago doesn't care about that
"Heavily Armed" Muslim Extremists Arrested In NM; Trained 11 Children To Commit School Shootings
The Great White Culture War
Never will you hear the Progressive say "this is good enough, we can stop now."
The Elite Freaks Out When Trump Puts Americans First
Trump May Lose Star on Walk of Fame, But Harvey Weinstein and Kevin Spacey Won't
Americans Give Trump An 'A' For Economy
STEELE, SIMPSON, AND OHR LINKED WITH RUSSIAN OLIGARCH
Via Ace:



Hundreds of pages of previously undisclosed FBI emails and memos show that the Democrat opposition research firm Fusion GPS, through former British spy Christopher Steele, worked closely with the FBI, and DOJ official Bruce Ohr, to take down Donald Trump before, during, and after the 2016 presidential election.



Beijing demands Christians infuse faith with 'Chinese characteristics' amid crackdown on religion
Saudi Arabia crucified a man in Mecca while aggressively calling out Canada over human rights
China has had a strategy to supplant the United States as the dominant military and economic power since 1949.
How to Combat the Left's 'Alternative' Israel Brainwashing - My time among the propagandists