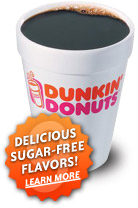 A note from Vermont: Natural, shmatural - Mother Nature might be lovely, but moral she is not. She doesn't love us or want what's best for us
Those Who Dare to Criticize Ugly 'Lace Shorts for Men' Are Being Slammed as 'Intolerant'
The Doctor Is In. Co-Pay? $40,000.
Mad Dog' Mattis Rolls Back Obama-Era Decision To Let Transgender Individuals Serve in Military
The Paris Climate Deal Was A 'Fraud' And A 'Sham' ... Until Trump Decided To Ditch It
Al Gore says: "I live a carbon-free lifestyle to the maximum extent possible."
Future warming is, we hope, a possibility
WASHINGTON POST COVERS UP LEFT-WING VIOLENCE IN PORTLAND
Portland police shutter anti-Trump demonstration, make arrests after protesters throw bricks - Pro-Trump free speech rally not involved
DePaul revises speech policies to promote social justice
CNN Creates #FakeNews in London Following Terror Attacks, Stages Anti-ISIS Muslim Protesters
After London Bridge, The World Is Sick Of Politicians Downplaying Terrorism
Islamists want to impose sharia law on the West — which means all Islamists are 'extremists.'
MacDonald: Run, Hide . . . Blame Trump - After yet another terror attack, liberals remain angrier about the president's efforts to curtail immigration than about the jihadis in their midst.
You can say anything you want about any religion you want, except for Islam.
Surveillance in the Obama Era = Senator describes another potential abuse of intelligence powers, media yawns.
Trump's Air Traffic Control Proposal Is Better for Safety, Cost, and Congestion
Israel: Six Days and 50 Years of War
Israel's 1967 Victory Is Something to Celebrate
73 years ago: ORDEAL OF OMAHA BEACH