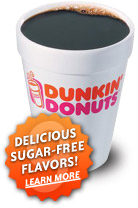 How not to die from loneliness
I Happen to Like New York - New York City Diarist
I like it too - endlessly interesting and stimulating
Unavoidable, random DNA replication errors are the most common cancer drivers
People like to believe that they have control, but if cardiovascular disease doesn't get ya, cancer probably will. It's just a matter of time.
Cosmo Worries That Men Are Deriving Too Much Pleasure from Giving an Orgasm to a Woman
Sheesh
Student Discovers Previously Unknown Form of Oppression
Another college creates (and reports) their own fake racist propaganda
Associated Press issues new guidance on sex, gender: 'avoid' referring to 'both' or 'either' sexes
College requests 'grammatically incorrect' gender-neutral language
Is insanity contagious?
"Even gender-neutral pronouns don't feel as if they fit me. I feel no identity or closeness with any pronouns I've come across. What describes me is my name."
NC Group Forces Charlotte School System To Pull Crossdressing Book
WGA "Broke Off Negotiations," Producers Claim As Strike Vote Looms
Hollywood exploits their employees
Climate Change Caused Brexit Explains Al Gore…
It explains everything - The Universal Explanation
Poll: Majority Do Not Want To Live In A Sanctuary City
CHARLES MURRAY EDITS THE SPLC
The SPLC is a hate group
"They're Like The Praetorian Guard" - Whistleblower Confirms NSA Targeted Congress, The Supreme Court, & Trump
Because "terrorism"? This is evil.
Liberal Media Narratives from JFK to Obama and Trump
Constructing saints and devils
THE FANTASY WORLDS OF POLITICS - On the false Utopias of leftists and libertarians
Clinton collaborator John Harwood: Republicans "radically opposed to government itself"
And Harwood is radically in favor of Big Statism in charge of everything
Greenfield: THE CIVIL WAR IS HERE, The left doesn't want to secede. It wants to rule.
On Heath Care, Most Republicans Are Nowhere on the Ideological Spectrum
GOP cave on Obamacare repeal is the biggest broken promise in political history
Islamic immigration: Is it finally "fish or cut bait" time in the West?
She's had enough
This Past Week Islamic Terrorism Committed in France, Italy, UK and Belgium
The fact is, the EU's falling apart.



Britain, along with France and Germany the linchpin of the 28-nation EU, has opted to leave rather than continue living under the arbitrary, unelected bureaucracy that now runs Europe. A number of other countries — including France, Greece and Italy — are now talking about exit.




All the good intentions of its creation have been buried under a blizzard of regulations, paperwork and quasi-laws intended to definitively write an end to the idea of the nation-state. Right now, however, in country after country, people are getting sick of the EU.



Europe's Soulless Liberalism - A dour, self-righteous and conformist version has come to define the liberal idea across much of the Continent.
UK Challenges UN's Anti-Israel Bias, Threatens to Vote Against all Motions Involving the Jewish State
Jing-Jin-Ji: China Planning Megalopolis the Size of New England