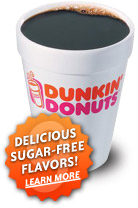 Dream weddings and the Christian vision
Brandeis Hires Anti-Semitic Islamist With Al-Qaeda Links
Insty likes Tom Price
The NYT on Tom Price
Trump talks stupid on trade
Trump is talking politics, not economics, Don
War on Betsy DeVos shows the left hates giving educational hope to poor kids
Martin Armstrong Rages: Ken Rogoff Is "An Elitist Who Has No Respect For The People"
Lagarde Urges Wealth Redistribution To Fight Populism
Genius. Pay off the hoi-polloi
Davos Elites Call For a Ban on Physical Cash... in the US.
The Elites are insane, drunk with arrogance and power. No wonder people rebel.

Oxfam's upside down inequality study
The Once and Future Obamacare Death Spiral
On the 20th of January, the dustbin of history will slam shut on the Utopian American Progressive Left.
Trump Faces Time Bomb in College Loan Program
Z-man on medical bills:



After a quarter century of chanting about health care, most everyone seems to buy into the belief that it is a fountain high up on Magic Mountain. It is guarded by the twin dragons of Big Pharma and Big Insurance. The keepers of the faith sent their paladin, Barak Obama, to slay the dragons so that the people could dip their cup into the fountain of health care, getting all they need. His failure to accomplish this is proof that the dragons are mighty and therefore the most extreme weapons must be deployed.




It's all ridiculous nonsense, of course, but that's where we are with the topic.



Pentagon readies aggressive ISIS proposals for Trump
The overweight American infantryman
How does China's first aircraft carrier stack up?
Why doesn´t Europe protect itself?