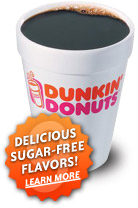 Leon Russell, RIP

No amount of analytics are going to get me to buy an $800 iPhone nor will it make the cheap mobile phones hip and trendy.
The FBI May Have Run Not Just One But 24 Dark Web Child-Porn Websites - The sites are thought to have accounted for roughly half of all child porn websites on the dark web.

I blame climate change Trump
Attacks On Catholic Church Require People Of All Faiths To Say 'We Are Catholics Now'
Why a lot of people are moving out of California
Why is America taking in Australia's illegal immigrants?
New York Times publisher vows to 'rededicate' paper to reporting honestly
That is not from The Onion
NY Times Refused to Run Negative Stories on Hillary Clinton
Maggie's posted negatively on all the Repub candidates, including Trump. Also on Hillary and Bernie.

Will the Democrats Learn Anything at All from Defeat? The party's crack-up has arrived, and the fight will revolve around federal interventions and authority:



... a deeper dive suggests that actually, in the end, she (Clinton) does stand for something, and that's government intervention in every single problem that exists, anywhere. It may not seem like policy played a role in this election, but I suspect in the end that's like saying that water plays no role in fish behavior. It was always in the background.




Clinton's campaign pushed out several policy memos and briefs, and what they all had in common is that they called for federal involvement in every single solution, with very few exceptions. She is known for being an interventionist in foreign policy, supporting military action in Syria and Libya and elsewhere. If she thought any particular outcome was a good idea, she wanted to a federal law to make it happen or a government subsidy or grant to push it along.



The idea that government, especially federal government, is supposed to solve our problems is a sickness. In America as I see it, government's first job is to do no harm. Its second job is to get out of the way so people can solve their own problems.

"Everybody has gone coo-coo. The only sane person is this crazy Russian immigrant..."
Generation Snowflake Dissolves
Der Spiegel: A dangerous president
David Warren: "The most reliable "safe space" is a padded cell. The least reliable ought to be on campus."
The new Blue America

The riotous inside story of Farage's astonishing coup as he became the first foreign politician to meet President elect Trump
Funny. Farage had to have a smoke on Donald's terrace. Man, Trump's crib is vulgar. With luck, he might do a great job, vulgar or not.

"I won." The Left will not enjoy living with its own precedents.



The pretensions of the imperial presidency are going to haunt Democrats for the immediate future, but they'll quickly rediscover their belief in limits on the executive. While they're rediscovering old virtues, they might take a moment to lament Senator Harry Reid's weakening of the filibuster, an ancient protection of minority interests in the less democratic house of our national legislature. They might also lament Senator Reid's attempt to gut the First Amendment in order to permit the federal government — which in January will be under the management of Paul Ryan, Mitch McConnell, and — incredibly enough — President Donald Trump — to regulate political speech, deciding who can speak, about what and when, and on what terms. Perhaps they'll thank those wicked "conservative" justices on the Supreme Court for saving basic political-speech rights. If they are smart, they will rediscover federalism, too, and the peacemaking potential of a school of thought that says in a diverse nation of 320 million souls, there is no reason that life in rural Idaho must be lived in exactly the same way as it is in Brooklyn or Santa Monica. As Charles C. W. Cooke pointed out, the same people who until ten minutes ago denounced federalism — which they mischaracterize as the doctrine of "states' rights" — as an instrument for the suppression of African Americans are now embracing secession, which, in the American context at least, has a little bit of its own racial baggage.




Time to Boycott Pepsi - CEO Says "Employees Are Scared for Their Safety" After Trump's Victory
Bogeyman gonna getcha
The 'Millionaire-Socialist-Class' (Or, Why It's Important To Be 'For' Rather Than 'Against' Something)
Cracked: How Half Of America Lost Its F**king Mind
A Prof: "... the administration that was just elected is demonstrably anti-science, anti-climate, and by extension anti-ocean."
Anti-ocean?
The coalition for diversity whose diversity did diversity just win?
Slate: White Women 'Sold Out the Sisterhood' by Voting for Trump

What???? If I vote for a woman, do I sell out my manhood?

Hillary Lacked Female Voters? Sex Traitors!!
A Rebuke to the Media From Joe Scarborough
'What's Happening to America?' Trump Supporter Beaten by Chicago Mob Speaks Out
Former Navy SEAL Becomes First Jewish Governor Of Missouri…
Obama's main legacy: the collapse of the Democratic Party
Freakout at the YWCA
Freakout at Whitman College
Krauthammer: 'Obama's Legacy Is Toast'
Trump is already working to erase Obama's legacy from history

Meaning Obamacare and the Iran pay-off?

Liberals are in such disbelief/shock on Myron Ebell appointment for EPA transition, he has a Snopes page
Theresa May will vow to TAKE BACK CONTROL of British borders after Trump's election win
PARIS: ONE YEAR ON