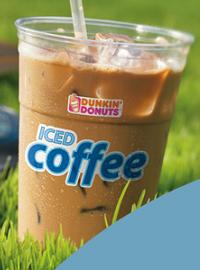 Maggie's Farm is #159
That's not very good but, then again, we are Centrist, not Conservative. Do us a favor and let your friends know about us. They might enjoy our eclectic site.

Quote du jour via Insty:



NASSIM TALEB: "The free-market system lets you notice the flaws and hides its benefits. All other systems hide the flaws and show the benefits."



What is DARVO?
Deny, Attack, and Reverse Victim and Offender
Shows respect. Late does not.

She looks good for age 57
Review: Black Rifle Coffee

Review: Black Rifle Coffee
Do you have the nerve to watch this?
Alarmists are Growing Desperate in Their Efforts to Influence Public Opinion
Bloomberg: We Need to Keep Guns Away from Minorities to Keep Them Alive
Rubio: We need to modernize our antiquated, broken higher education system. Here's how
Good enuf, but why would the Feds be involved at all?

How Hillary will probably shrug off the email server story
Contra Media Spin, It's Hillary Who's Being Investigated, Not Her Server
Joe Scarborough - Time for Special Prosecutor
This is worse, far worse, than Watergate, but the press hated Nixon.
Chris Christie is pretty good.

Nobody ever suggested banning the very words "pork" and "pig" to appease Jews.
Or oysters. Kosher forbids shellfish
Pentagon Fears It's Not Ready for a War With Putin
There will never be that war

Nobody
ever suggested banning the very words "pork" and "pig" to appease Jews.
- See more at: http://moonbattery.com/?p=61909#sthash.oeXsVX8n.dpuf