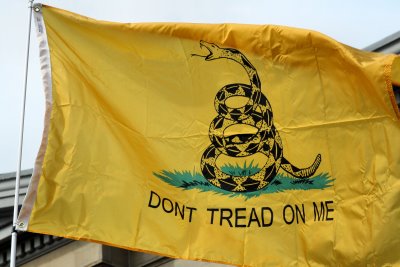 Is America in a Pre-Revolutionary State this July 4th?
America ought to always be in a pre-revolutionary state

200-Year-Old Fish Caught Off Alaska

NeverWet superhydrophobic spray hits stores this week
Douglas C. Engelbart, Inventor of the Computer Mouse, Dies at 88
A book: Niall Ferguson. The Great Degeneration: How Institutions Decay and
Economies Die
Everything You Need to Know about the Obamacare Delay
Abortion Horde to Pro-Life Texas Senator: "I Hope Your Daughter's Raped"
FEMA Approves Russian Troops on US Soil?
Is the Future of Health Care in Your Local Walgreens?
NIA Chief Apologizes for Lying to Congress
Electric vehicles "unclean at any speed"?
Durbin's latest attack on New Media, journalism
Obama Gets Last Laugh on Health Law
Bummer: NY Times Says Planet To Burn Up If We Don't Switch To Expensive Alternatives
AWESOME: White House collecting personal financial records of 5 million Americans without warrants or due process

Rubio would lose in a landslide among Hispanics
The Surveillance State Isn't Coming—It's Already Here
Oh, By the Way, the Government is Taking the "MetaData" off Every Piece of Regular Paper Mail You Send, Too
Pic below via Theo