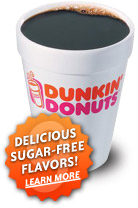 VDH: How To Lose A War - Before the United States enters Syria, it should consider the lessons of history.
Wine-tasting is bullshit
I don't know much about wine, but I know I prefer the expensive red-colored stuff

105-Year-Old Woman Says Bacon Is Key To Longevity

Duh. That's old news.

Cicada emergence map
The cicada crisis is coming. I blame global warming. They haven't emerged here, yet.

The new VW Camper Van

Vultures eat hiker in Pyrenees before help arrives (h/t Jungleman)
Never hike. Stay home and read Maggie's Farm.

Your son has a weapon!
Students Told Not To Drink Tequila, Eat Tacos on Cinco de Mayo
Is the FDA heading toward age limits on caffeine products?
Tornado activity hits 60-year low
I blame global warming

The Price Of Copper And 11 Other Recession Indicators That Are Flashing Red
Liberals Don't Understand How Agricultural Subsidies Work
Yes they do. It's vote-buying.

How wealthy is Fidel Castro? Up to $900 million
Almost a billion, but nothing to buy except Tequila, rum, cigars, tacos, and chicks.

Harrison H. Schmitt and William Happer: In Defense of Carbon Dioxide - The demonized chemical compound is a boon to plant life and has little correlation with global temperature.

What sorts of nervous nellys would worry about a little warmth anyway? Myself, I worry constantly about the coming Ice Age. Visions of an advancing glacier towering over ye olde cabin. It keeps me up at night. The science is definite on this. It's just a matter of time.

DOE Spent Over $11 Million Per Permanent Green Job
EU May Roll Back Costly Climate & Green Energy Policies
Elizabeth Warren finds way to inflate Higher Ed bubble even more
Beware the Dictators of Virtue
Liberal media spin Benghazi scandal to protect Team Obama
Of course. Their job is to protect the powerful, isn't it?

Water, Energy, and Trade? Who Needs Those?