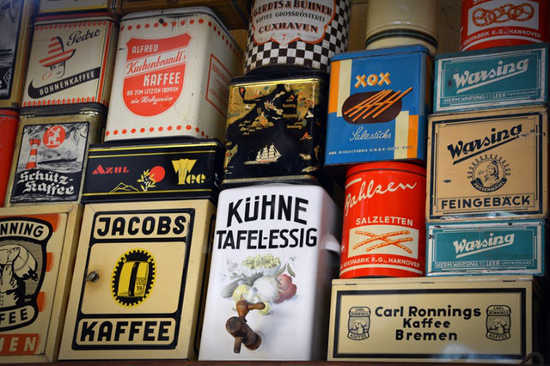 Guten Morgen to all you farmers, and all the ships at sea. It's me, Roger de Hauteville. Bird Dog is having his teeth sharpened at the veterinarian/day spa. So you're stuck with me.
Say, do you speak German? Guten Morgen is German. Like most greetings, it says, "good morning," but really means, "Screw you, get away from the coffee pot, I've got spreadsheets to lie to."
What I find fascinating about guten Morgen, and similar greetings, is that they appear to be accusations, more or less. Now, I've declined very few German verbs, and no invitations to cocktail lounges, but just saying good morning should be guter Morgen if you're just assembling words out of the dictionary. Guten Morgen is correct, however, because it's in the accusative case. Guten Morgen is really just a truncation of a really long sentence in German (is there another kind?) that directs you to have a nice day. Like howdy, or hiya, or howyadoin, or hallo fellow well met, it's an abbreviated, handy way to express a longer thought in a short burst of syllables. It appears to my not very well-educated eye that all greetings are in the accusative case.
So, from now on, to flesh out my greetings with the appropriate sentiment, and stay within the spirit of the accusative, I'll say, "Have a nice day, or else."
On to the links!
Facebook purged over 800 U.S. accounts and pages for pushing political spam



Facebook said on Thursday it purged more than 800 U.S. publishers and accounts for flooding users with politically-oriented spam, reigniting accusations of political censorship and arbitrary decision-making.



I'm sure this was accomplished in their usual, even-handed, transparent, and non=partisan way.
Interstellar Visitor Found to Be Unlike a Comet or an Asteroid



Early measurements seemed to indicate that it was an asteroid — a dry rock much like those found orbiting between Mars and Jupiter. Then by this past summer, astronomers largely came around to the conclusion that it was instead a comet — an icy body knocked out of the distant reaches of a far-off planetary system. Now a new analysis has found inconsistencies in this conclusion, suggesting that 'Oumuamua may not be a comet after all. Whether it's actually a comet or an asteroid, one thing is clear: 'Oumuamua is not quite like anything seen before.



They named it 'Oumuamua? The name starts with an apostrophe? Okey Dokey then. Let's pray that there's intelligent life somewhere out in space, 'Cause there's bugger all down here on Earth.
The Biggest Buyers of American Stocks Are on the Sidelines Right Now




It may seem counterintuitive, but the largest single source of demand for American stocks is the American companies that issue them. Companies are on track to repurchase more than $770 billion in their own stock this year, according to research from Goldman Sachs. That's more than twice the size of the next largest source of demand, exchange-traded funds, which last year bought $347 billion in shares.



So, according to the Times, companies have been buying gobs of their own stock, which is bad, but they stopped for fifteen minutes to fill out some paperwork, which is also bad. I blame Trump, which I believe is conclusion I'm supposed to draw if I read anything in the Times.
Leonardo da Vinci's tree rule may be explained by wind



More than 500 years ago, Leonardo da Vinci observed a particular relationship between the size of a tree's trunk and the size of its branches. Specifically, the combined cross-sectional areas of a tree's daughter branches are equal to the cross-sectional area of the mother branch. However, da Vinci didn't know why tree branching followed this rule, and few explanations have been proposed since then. But now in a new study, physicist Christophe Eloy from Aix-Marseille University in Aix-en-Provence, France, has shown that this tree structure may be optimal for enabling trees to resist wind-induced stresses.



I'm not buying it until I hear from Bob Ross. He can paint trees a lot faster than da Vinci, so he must know more about it.

Tesla says orders placed by Oct 15 eligible for full tax credit



Electric carmaker Tesla Inc said orders for cars placed by Oct. 15 will be eligible for a full federal tax credit of $7,500 and these customers will get their cars delivered by the end of the year. Under a major tax overhaul passed by the Republican-controlled U.S. Congress late last year, incentives in the way of tax credits that lower the cost of electric vehicles are available for the first 200,000 such vehicles sold by an automaker. The tax credit is then reduced by 50 percent every six months until it phases out.



There are welfare queens, and then there's this guy.
The last lighthouse keeper of Capri



Built in 1867, Punta Carena is one of Italy's most important lighthouses, and is one of the last in the world to employ a full-time operator. But after being manned by a continuous line of 88 lighthouse keepers predating the dawn of Italian unification in 1871, D'Oriano is its last guardian, and these are his final months on duty.



The Italian government still pays a guy to flip a switch twice a day? Good work when you can get it. Of course Amazon Echo users shell out scads of their own cash, and surrender all their privacy, just so they can shut off the lights in the room they're in without flipping a switch. You decide which is crazier.

Plastic surgeon buys top South Korea Bitcoin exchange



A consortium led by a prominent Seoul plastic surgeon purchased a controlling stake in South Korea's largest cryptocurrency exchange, reports said Friday. The hyper-wired South has emerged as one of the world's top Bitcoin markets, at one point accounting for more than 20 per cent of global bitcoin transactions - about 10 times the country's share of the global economy.



I still keep all my money in greenbacks. They're real, and they're spectacular.
Astronauts escape malfunctioning Soyuz rocket



Shortly after taking off from Baikonur Cosmodrome in Kazakhstan, Nick Hague and Alexey Ovchinin reported a problem with the rocket's booster. The men were forced into a "ballistic descent", with their capsule landing a few hundred miles north of Baikonur. They have been picked up by rescuers.



First, picture in your mind flying in a spaceship built by the lowest bidder. Now picture flying in a spaceship built by the lowest bidder in Vladivostok.
Hipness a Priority for Amazon in HQ2 Meeting With Toronto Mayor



Arts, culture and other quality of life issues were top of mind for Amazon.com Inc. officials in discussing Toronto as a possible location for its second headquarters with the city's mayor. Housing affordability, immigration and transit were also hot topics in the talks earlier this year, Mayor John Tory said. "They spent what some people would probably find a surprising amount of time on what we'll call, the sort of arts and culture, the general kind of life in the city," Tory said at an interview at Bloomberg's Toronto offices.



I'm trying to conjure up a name for someone less hip than Jeff Bezos, but I'm drawing a blank.
Gamified life. From scoreboards to trackers, games have infiltrated work, serving as spies, overseers and agents of social control



Gamification is the application of game elements into nongame spaces. It is the permeation of ideas and values from the sphere of play and leisure to other social spaces. It's premised on a seductive idea: if you layer elements of games, such as rules, feedback systems, rewards and videogame-like user interfaces over reality, it will make any activity motivating, fair and (potentially) fun.



I blame Sesame Street. No, really. The minute children learned that the alphabet was supposed to get up and dance before you paid attention to it, every succeeding generation was doomed. Me, I prefer to snarl, "Good morning" to everyone at work and then scratch in my ledgers to fleece the customers and lord it over the employees. Jeez, kids these days.
Guten Morgen, Maggie's Farm readers, or else!