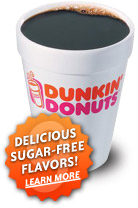 Gabon fights elephant poachers with hi-tech tracker collars
Can't repair your John Deere yourself anymore
Goodbye to Newsweek
Columbia University Professor Warns Women's March Has Been "Deeply Infiltrated" By Zionists…
Trump's environment chief Scott Pruitt suggests climate change could be good for humanity - 'We know that humans have most flourished during time of warming trends'
It is true
Governments Hate Bitcoin and Cash for the Same Reason: They Protect People's Privacy.
Nasty: Footage of Donald Trump's bad hair day goes viral
CNN: These "Dreamers" Are Threatening to Leave America if They Don't Get Their Amnesty
The Senate's immigration debate, starting next week, is really at least 7 different debates, And Mitch McConnell has just wrapped the whole thing in yet another layer of confusion.
House passes bill to ease Obama's excessive menu labeling rules - Common Sense Nutrition Disclosure Act erases more nanny-state nonsense implemented through Obamacare.
DNC Deputy Chair Keith Ellison Sits and Applauds as Linda Sarsour Calls America Racist, Hateful Country Founded on Murder
Tammy Bruce: Trump wants a military parade and liberals are hysterical
Chuck Schumer 2014: You Know What We Should Have? A Military Parade
Sultan on the congressional black caucus: It's become a gang of thieves united by greed, racial solidarity and racial animosity.
A TIMELINE OF TREASON: How the DNC and FBI Leadership Tried to Fix a Presidential Election
"They (Dems) are being hoisted on the petard of their own moral narcissism. It has made them blind."
CVS Announces Wage Hike To $11 An Hour Thanks To Tax Law
ECONOMY RATING WENT FROM 39% UNDER OBAMA TO 70% UNDER TRUMP
It Takes Chutzpah to Call This the 'Obama Boom' - Hundreds of thousands of Americans are moving from part-time work to full-time employment.
Can't people celebrate this?
U.S. Jobless Claims Drop To Near 45-Year Low
VDH: Trump is radiation therapy for the US
A visit to Albania today
Revisiting Vietnam 50 Years After the Tet Offensive
George Soros, the man who 'broke the Bank of England', backing secret plot to thwart Brexit
Complicity of Poles in the deaths of Jews is highly underestimated, scholars say