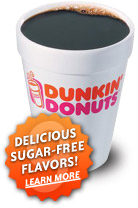 Global warming fails the random natural variation contest
Neocon is thinking about Suzanne Farrell
Fat is GOOD for you! New research says cheese and cream to PREVENT diabetes and heart risk

Read Bob Dylan's Nobel Prize Speech: 'I Recognize That I Am in Very Rare Company'
Patti Smith's performance of "A Hard Rain's A-Gonna Fall" is horrifically awkward.
What This Hawaiian Airlines Flight Attendant Did for a Pearl Harbor Survivor Will Be the Best Thing You Hear Today

Christmastime: Z-man is done with acquisitiveness
Me too. You spend half your life getting stuff, and the second half getting rid of stuff and, at the end, you get rid of yourself too.

Barnard College Crybullies Demand Transgender Native American President
New York Times Pioneers New Feature: 'This Week in (White) Hate'

Free speech loses in Holland
Freedom loses. Europeans do not value freedom the way Americans do.
Reynolds: Tax the heck out of people in flood zones
#BoycottTheBoycotters update: They're moving with incredible speed

Obama preaches empathy; Trump projects it
RUSSIAN "MEDDLING" IN ELECTION: MOST OVERBLOWN STORY EVER?
Anything to try to delegitimize the election. Throw all the shit at the wall and see if anything sticks

Exactly Who In America Has This Insatiable Appetite for Somali Immigration?
$125 Billion Waste Bombshell Shows Obama's Pentagon Spending on Anything But Military Readiness

Trump is FDR with the fireside tweet
Will Obamacare Repeal Really Leave 30 Million without Insurance?
Alphabet's Page, Schmidt Said to Attend Trump Tech Meeting
Goldberg: Trump: An opportunity for federalism
Anyone care to be the Washington Post's token Trumpkin?

Venezuela Seizes Nearly 4 Million Toys from Private Company to Give to Poor Children
Niall Ferguson: I Was Wrong About Brexit